When You're Strange
Punk, post-punk, rock and some random stuff. Jetthead, lover of Siouxsie And The Banshees, The Cure, Blondie and others. A bit femenist, whovian, "singer", strange one. Horrible persone.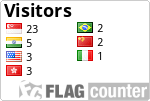 Joan Jett and Bebe Buell 
posted 6:02 pm on Saturday, March 23, 2013 with 214 notes
tags »
#Joan Jett
#The Runaways
#The Blackhearts
#Bebe Buell
#70s
#Black and White
#Rock
charlinye reblogged this from veta-may and added:

Bebe Buell & Joan Jett.Perfect.