When You're Strange
Punk, post-punk, rock and some random stuff. Jetthead, lover of Siouxsie And The Banshees, The Cure, Blondie and others. A bit femenist, whovian, "singer", strange one. Horrible persone.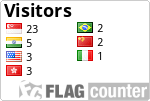 Anbb @ St. Petersburg
Nina Hagen - Brasil 1985
Robert Smith and Simon Gallup of The Cure during the last show of the British tour at Rainbow (London) in 1980.

[pictures scanned from the book "The Cure, A Visual Documentary, 1972-1996"]
John Peel hanging out with The Cure back in the day….

Happy 75th birthday old man!
Robert Smith of The Cure in 1984 | The Top Era
Lydia Lunch and James Chance at Max's Kansas City photographed by Marcia Resnick, 1978
Jordan photographed by Caroline Greville-Morris
Debbie Harry, 1978
Alien Sex Fiend