When You're Strange
Punk, post-punk, gothic, rock and some random stuff. Jetthead, lover of Siouxsie And The Banshees, The Cure, Blondie and others. A bit femenist, whovian, "singer", strange one. Horrible persone.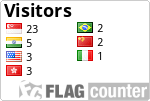 Bauhaus getting all made up backstage during Gotham.
Debbie Harry poses for Chris Stein in 1978.

Photo taken from upcoming book of Blondie photos:

Chris Stein/Negative: Me, Blondie and the Advent of Punk (2014)
Mom:
Can I see your tumblr?
Me:
WHAT TUMBLR?! *throws laptop out window, runs to airport, moves to Mexico, changes name to Pepito*
New York Dolls, photo by John McKenzie, London 1973