When You're Strange
Punk, post-punk, rock and some random stuff. Jetthead, lover of Siouxsie And The Banshees, The Cure, Blondie and others. A bit femenist, whovian, "singer", strange one. Horrible persone.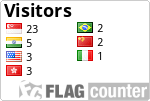 Song: Kaltes Klares Wasser
Artist: Malaria!
Album: White Water
Played: 357 times.
Malaria! - Kaltes Klares Wasser
Robert Smith and Simon Gallup of The Cure at "Greenpeace Concert", which took place at Royal Albert Hall of London in April 1986.

[pictures scanned from the book "The Cure, A Visual Documentary, 1972-1996"]
beatles go to hogwarts? beatles go to hogwarts.

pretend the seating arrangements make sense ok
Reblog if you are a fan of The Cure
I'm curious to know how many we are…
me to all my friends:
YOU CAN DO IT. YOU MAKE YOUR OWN LIFE. LET'S DO THIS TOGETHER. COME ON!!!
me to myself:
you fucking piece of shit you will amount to nothing nothing is worth it your feelings are irrational go sleep for 22 hours
I went for vodka…
Bob Dylan and Andy Warhol at The Factory, 1965
Talking Heads, David Byrne, by Claude Gassian, Feeling Magazine, 1978
The Cure, 'Seventeen Seconds' (original Japanese advertising)
Marilyn Monroe photographed by Ted Baron, 1954
In the early days of the Velvet Underground, Lou Reed and John Cale had a day job playing Batman and Robin at birthday parties.
Iggy Pop, 1970.