When You're Strange
Punk, post-punk, rock and some random stuff. Femenist, whovian, "singer", strange one and crazy Jetthead.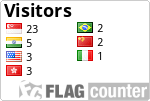 today i learned that i love Steven Severin more than i thought.
from Rolling Stone Italia
Nik Fiend at the Batcave in London
plays
Virgin Prunes in Iconic moment of RTE's Late Late Show broadcasting history (1979). They were performing the song Theme For Thought.

Quoting from Wilde's Ballad of Reading Gaol this performance left the audience and viewing public stunned when it was broadcast in 1979 on RTR, Ireland's national broadcast station.  
David Bowie - Cracked Actor (1974)
The Cure - Robert Smith
A clockwork orange
Nico, 1964
Siouxsie & Budgie.